Offbeat

Tour
Encounter the authentic experience of staying in a territorial settlement. Biswa Bhromon presents homestay offers in more than 20 hilly destinations. Feel the warmth of regional hospitality. Understand the culture and lifestyle. Taste the local cuisine and encounter the cooking techniques of the people of the region you're visiting.
The homestays provide you with an experience that is close to the region. Engage with local people in their daily activities. Experience the authenticity of different places. Experience home away from home with Biswa Bhromon
Ahaldhara
Ahaldara is famous for its astonishing view of sunrise over Kanchenjunga peaks.
Sittong
Sittong is slowly gaining popularity among tourists who look for getaways a little differently and in more secluded locations
Ramdhura
Ramdhura is a small village just 15 kilometers from Kalimpong with a fabulous panoramic view, a mesmerizing sunrise
Icchegaon
Icchey Gaon or Icchegaon is a pristine Himalayan hamlet tucked within the pine forests of Kalimpong with a panoramic view of Mt. Kanchenjunga.
Sillerygaon
Enveloped with tranquility, Sillery Gaon is a picture-perfect Himalayan hamlet, which nestles at a height of around 6000 feet.
Rishikhola
Rishikhola (or Rishi Khola) is such a wonderful small valley situated on the bank of the river Reshi in the lap of eastern Himalaya.
DaraGaon
Daragaon, a serene village in Burmaik – North Bengal is surrounded by pine forests with view of the panoramic Mt. Kanchenjunga and River Teesta
lepchajagat
Lepchajagat is a small village with full of natural beauty. It's surrounded by a dense forested area full with pines, oaks and rhododendrons.
chatakpur
Chatakpur is a small eco-friendly hamlet within the Senchal Wildlife Sanctuary in Darjeeling district, West Bengal
chota mangwa
Chota Mangwa is an amazing hamlet and about 1.5 hrs drive from Darjeeling offering wonderful landscape, flora & fauna in serene tranquility
Bara mangwa
Welcome To Bara Mangwa Farmhouse. The Himalayan range is the perfect destination for eco tourism in India.
tinchule
This spot can offer a landscape view of green valley, tea garden , snow capped kanchenjenga along with other wide range mountain views under blue sky
lamahata
The main attraction of Lamhatta is a beautifully manicured garden, with the tall pine trees being the main attraction
bijonbari
Out of the many beautiful day trips from Darjeeling, Bijanbari will rate as one of the best. You can also spend a few nights here with the nature
Mangkim
Mangkim is the temple of the Kirat, one of Nepal's most ancient ethnolinguistic groups. This Mankhim is located at Aritar, Sikkim
Padamchen
Padamchen is a village situated in the slopes of the Himalayan foothills dotted with dense forest teeming with chirping birds.
Lungchu
Looking for a secluded yet charming offbeat destination in North Bengal to spend a holiday? If "yes", you may consider visiting Lungchu.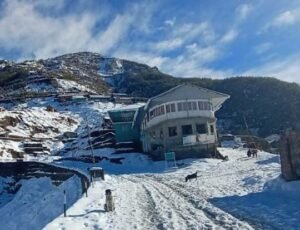 Zuluk
Zuluk is located on the Old Silk Route and is home to breathtakingly beautiful sights. Shrouded by snow in winters and forest-laden mountains
nathang
Nathang Valley is the highest and a heavenly place to stay in during a visit in Eastern Sikkim. Once, the home of the Yak herders,
lingtham
Lingtham itself is one of the best unconventional tourist destinations in Sikkim, which is categorized by its peaceful environment along with the panoramic view of mountain
yakten
Situated in the Indian State of Sikkim, Yakten is a tiny village known for its serenity. Surrounded by lush alpine forest,
Rolep
Situated in the Indian State of Sikkim, Yakten is a tiny village known for its serenity. Surrounded by lush alpine forest,
Mulkharka
Mulkharka lake trek is a easy "family trek",Mulkharka lake is most unexplored place,It is situated at an altitude of 7500ft.in North Bengal & Sikkim border.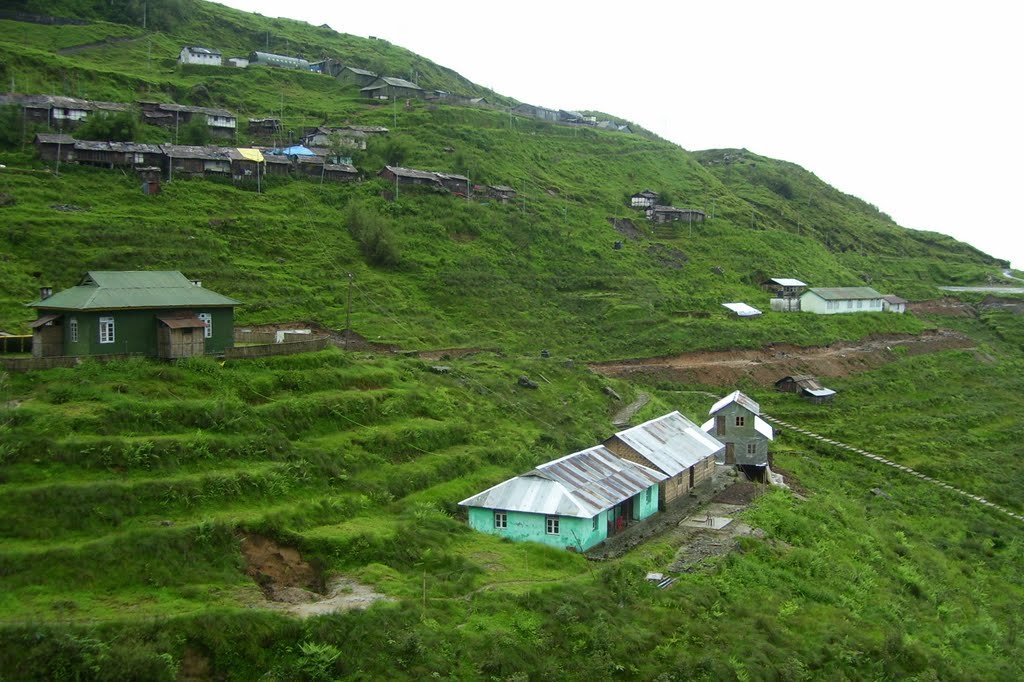 Pedong
Pedong is a Village in Kalimpong-ii Block in Darjeeling District of West Bengal State, India
lebong
Lebong is a valley about 1,000 feet below Darjeeling town, West Bengal, India. It is about 8 km from the Mall, the central location of Darjeeling. The valley is noted for its race course.
Dharti
Dharti is comfortably located in a quaint little village two hours from Darjeeling within the Bijanbari Block
Shivakhola
A destination place dedicated in the name of the Lord Shiva. This is a place which has got a perfect blend of being very well-connected to the nature's lap
Registered office: 95/B, Ananda Palit Road,
Kolkata – 700014
Branch office :  34/B, Ananda Palit Road,
Kolkata – 700014
Srinagar No. 3, near Shibtala, Pin-700129